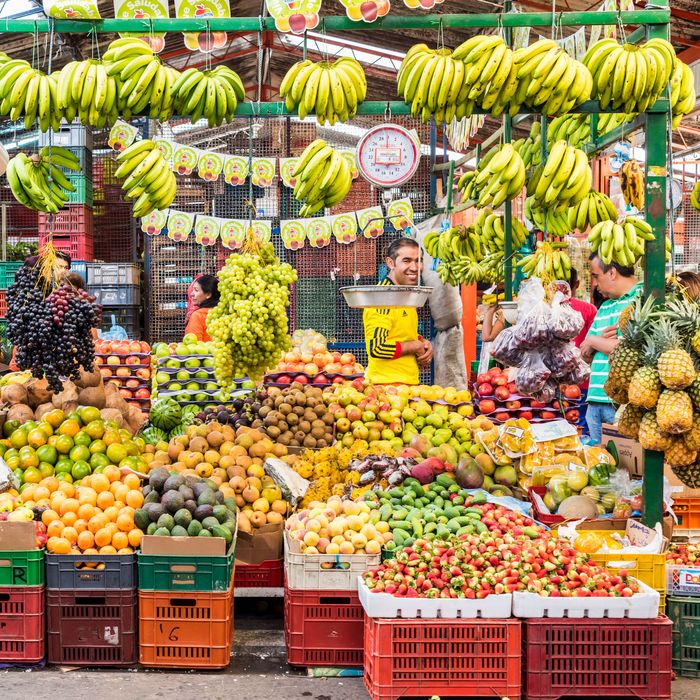 Fruit vendor at Plaza de Mercado de Paloquemao in Bogotá.
Photo: Richard Silver Photo/Getty Images
A sketchy guy might try to sell you emeralds on the street after leaving the gold museum. Ignore him. Those giant, American-style malls that are everywhere? Ignore those too. The good things to buy in Bogotá, the things that you can only buy here, aren't so easy to find. To haul home the very best loot, follow the leads of these local experts.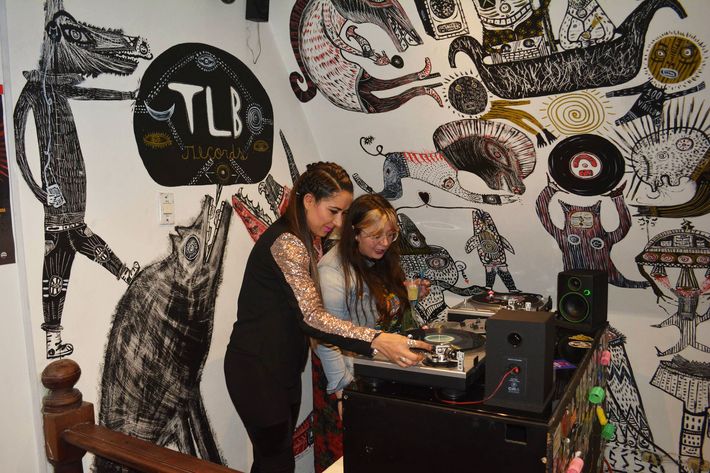 "Three Little Birds is a record store in Chapinero with street art all over the walls. They have a good selection of new and used vinyl and you can find everything from Barry White to offbeat Afro-Colombian albums from the Caribbean or Pacific coasts. Sometimes on Saturday afternoons there are themed DJ sets and live music where they'll sell beer and there's lots of dancing." —Diana Sanmiguel, band member of La Perla
"There's a branch of the famous Mexico City record store La Roma Records in Teusaquillo — look for the red neon sign. In addition to independent vinyl from Colombia and around the world, they sell record players and DJ equipment. Some local bands have album releases there and some nights there are live performances or DJ sets." —Giovanna Mogollón, band member of La Perla
"Jorge Aguilar, who is the maraquero [maracas player] for Grammy-nominated singer Totó la Momposina, makes traditional drums and maracas in the style of the Colombian Caribbean under the label Maracas Aguilar. The maracas have etchings inspired by indigenous designs and are of professional quality, not what you would find in handicraft markets. He doesn't have a formal store, though you can contact him in advance to place an order [call +573-10-319-4873 or email Jlaguilar09@hotmail.com)." —Giovanna Mogollón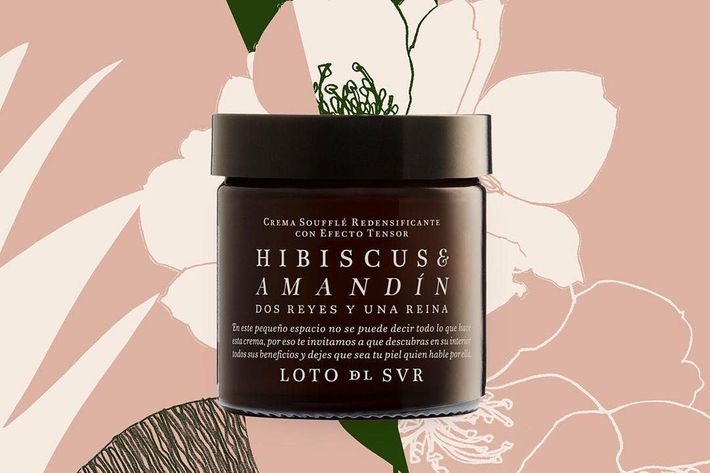 "I love the handmade natural vegetable soaps at Loto del Sur, a Colombian cosmetics company. They have very Colombian and South American scents like limonada de coco or Guatemalan white pine in products like lip balm, exfoliates, and candles. And for the quality, it's reasonably priced." —Paola Morris, fashion designer of By Morris
"Daniella Batlle, who used to write a fashion column for a national newspaper, has amazing prints that are very bright and colorful. They feel like Colombia. The latest collection is made for the beach with light fabrics and was inspired by insects and their ecosystems." —Paola Morris
"You can find luxury handbags made with Colombian leather from Marcela de la Rosa. I love the way she fuses traditional identity with contemporary style. Marcela doesn't have her own boutique, though you can visit her studio with an appointment or find her bags at department stores like Falabella in the Centro Comercial Santafé." —Paola Morris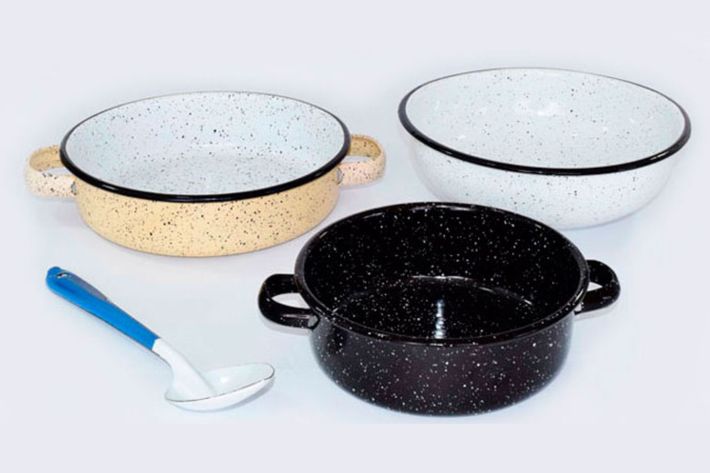 "Industrias Cheff are the only manufacturers in Colombia of pewter dishes and plates. They are incredible — like something our great grandmothers would use. They have managed to repurpose the material into current designs and colors, while keeping the production process very traditional. We use many of the dishes on our menu." —Rey Guerrero, chef and owner of Rey Guerrero Pescadería Gourmet
"A stall called Merqueyá [#25-02] at the Plaza de Mercado de Paloquemao is where you'll find Doña Sofía, who has an incredible variety of native Colombian fruits and vegetables. There are small items like local chile peppers, spices like achiote, and bottled sauces that wouldn't be difficult to smuggle in your suitcase." —Rey Guerrero
"Near Plaza de Bolívar is Pasaje Rivas, a passageway lined with handicraft stalls selling a lot of cheap souvenirs for tourists. They also have some great kitchen tools like wooden spoons, woven baskets, and clay pots. For example, there's a metal plate with a wooden base there that we use in the restaurant for our parrillada de mariscos, a grilled seafood dish." —Rey Guerrero