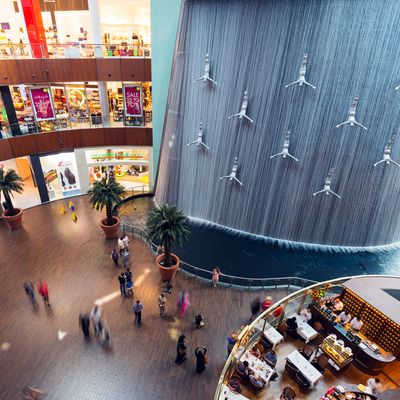 The Dubai Mall, the largest in the world.
Photo: CK/Getty Images/AWL Images RM
Dubai is famous for its label-obsessed culture. Some shopping malls are so big — both figuratively and literally — there are touchscreen maps placed at regular intervals along the passageways to help guide shoppers to their destinations. These shiny temples of consumerism serve their purpose and you should visit at least one of them while you're in town, but we also encourage you to dig deeper to uncover cool concept shops and avant-garde boutiques peppered throughout the city. Jade Chilton, a freelance fashion director and stylist who works with luxury brands in the UAE, lists off the spots no shopper should miss.
For covetable ceramics and posh baby gear …
The Collective
"Tucked away in the dusty warehouse district of Al Quoz is a leafy oasis with cobbled pavements and a water fountain; it's home to the Collective. Here, you'll discover a shopping space inspired by a Moroccan riad, where independent retailers and foodies have taken up residence. Browse bohemian homewares at Tribe, Made By Native's tiny leather workshop, trendy cookbooks, and the softest organic baby clothing from Georges of Dubai. For a break, hit up Boston Lane for the city's naughtiest — and best — cheese toasties."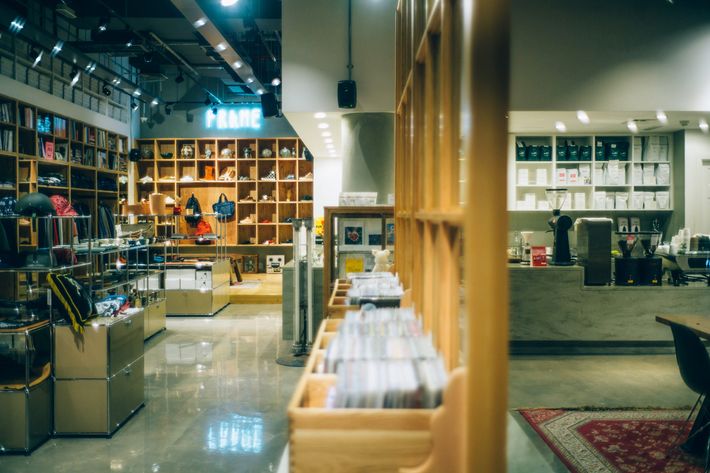 For Japanese craftsmanship and third-wave coffee …
Selectshop FRAME
"In the heart of Dubai's growing Design District, home to Vogue Arabia and the Middle Eastern headquarters of Chanel and Dior, you will find a smattering of cool concept stores and local boutiques. The one to note is Selectshop FRAME, a minimalist concrete space filled with Japanese wares — think labels you've never heard of, quirky toys, beautiful books, and sleek stationery. Look out for zany printed shirts by Wacko Maria, well-crafted fringe sneakers from Visvim, and Pure Blue Japan, a denim brand steeped in Japanese history. Of course, it wouldn't be a concept shop without an in-house barista. Try the specialty Sunny Latte, topped with a slice of orange."
For edgy but modest fashions …
IF Boutique Dubai
"The wealthy suburb of Jumeirah is where you'll find IF, one of the city's most beautifully curated boutiques and best-kept secrets. Locals flock to this modern villa to browse a curated selection from niche international designers [including Junya Watanabe, Noir Kei Ninomiya, Daniela Gregis, and Damir Doma]. Stylists come here to source the most hotly anticipated drops for editorial shoots. The largely modest edit incorporates strong sculptural silhouettes that fall to ankle length, a flamboyant color palette, and an emphasis on Danish designers."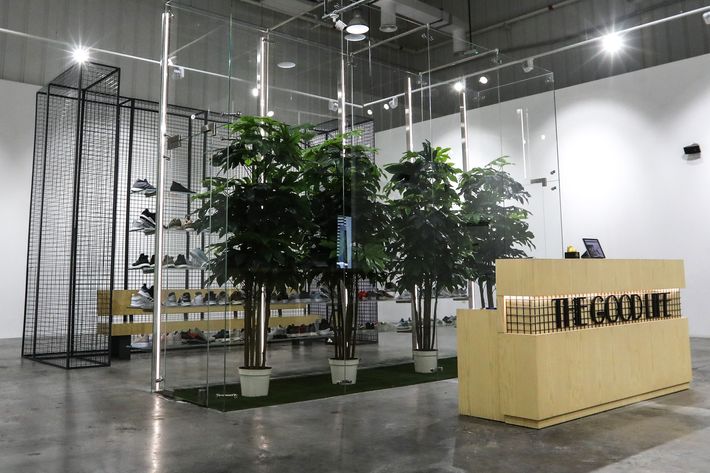 For sneakerheads …
The Good Life Space
"Behind a nondescript gray metal shutter in hipster haunt Alserkal Avenue lies an otherwise blank white room filled with rows of rare, box-fresh sneakers in a rainbow of shades. The store carries Nike, Adidas, and Asics for men and women. Glide across the polished stone floor past display plinths topped with limited-edition shoes from a private collection (sorry, these are not for sale) to get a closer look at the Adidas Gazelles, Yeezys, Nike Air Max, Air Jordans, and a stack of beautifully retro Gel-Lyte shoes from Asics. Lovingly curated by local sneaker fanatic Karim Nasrallah, every shoe here has a story — which he'll be only too glad to share."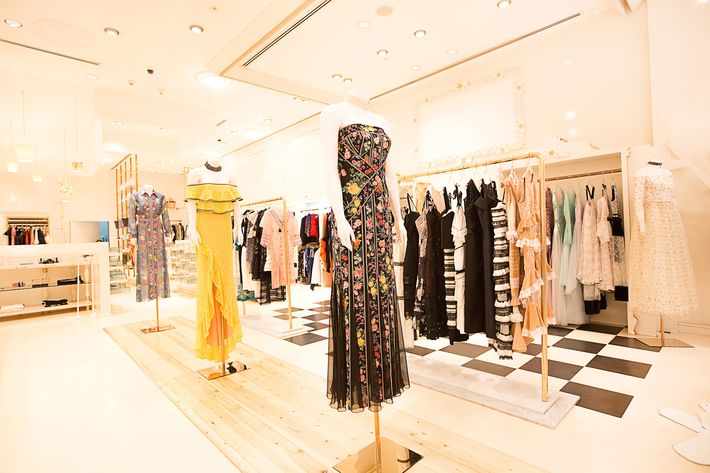 For the ultimate shopping-mall experience …
The Dubai Mall
"Whatever your thoughts on malls, every Dubai virgin should hit up the world's biggest shopping empire at least once. Especially now that it has extended its already staggering size, inviting more than 150 luxury brands to open in a new annex. Among them is Gucci, which has unveiled a new flagship store featuring not one, not two, but three floors of covetable clobber. The wallpaper is made up of silk scarves, while jaw-dropping gowns are draped nonchalantly over folding velvet screens. Even if a trip to the till isn't in the cards, this place is a tourist attraction in and of itself for fashion fans. If you're looking for shoes, take a stroll over to the world's largest shoe store, Level Shoes. It's jam-packed with super brands, an impressive sneaker collection (they were the first store in the region to get their hands on Yeezys), cute kids' ranges, and every other manner of footwear imaginable. While the region's first-ever concept store, Sauce, offers a mélange of fashion goods, it's their accessories collection that everyone fawns over; you're bound to find a unique souvenir in this treasure trove of woven beach bags and costume jewelry."