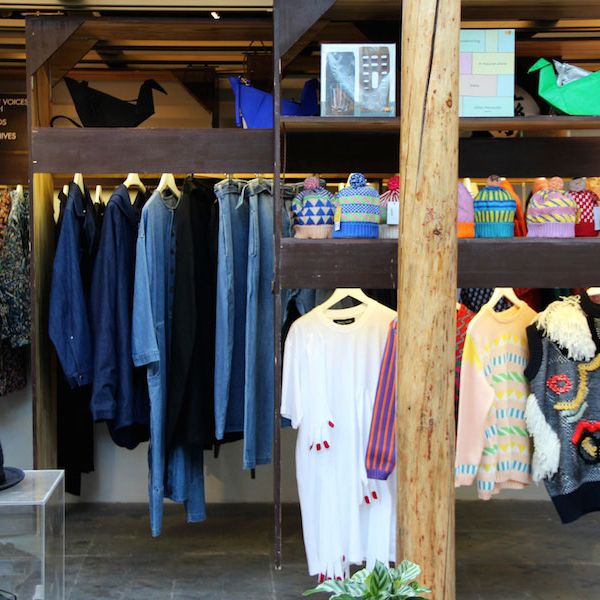 Triple Major in Beijing.
Photo: Courtesy of Triple Major
Beijing is full of shiny shopping malls featuring all the usual luxury clothing brands, but the city also has a buzzing fashion industry stoked by boundary-nudging young designers. Here, three fashion insiders explain which brands and shops are worth seeking out.
Insider No. 1: Gia Wang, fashion designer and singer in Hang on the Box, China's first all-female punk band.
I started working as a fashion designer in 2013. I love the post-2000s fashion style in China, so my first recommendation would be Masha Ma, a local Beijinger with a unique personality. She graduated from London's Central Saint Martins and had her debut solo runway show in Paris, so she's not a stranger to the European fashion world. In my opinion, she's the best Chinese womenswear designer; I particularly love her younger, trendier LOFI line.
With urban elements but also kind of "rock" and wild, Bouquet Fever is another recommendation. You can find it in Sanlitun's Any Shop Style, a large store featuring many Chinese designers' best work. It was founded by designer Liu Jing and singer DH, from the band Chinese Hellcats. DH makes it possible for the label to work with rock stars; Josie Ho, a renowned Hong Kong singer, recently wore Bouquet Fever and sang with DH. They use all sorts of materials for their clothes, from normal to crazy . Some of their products are similar to those of Japanese designer Yohji Yamamoto; some are elegant; some are wild with lots of artificial fur.
Another beloved designer of mine is Li Yalong: a Beijing fashion icon influenced by Japanese design culture. His pieces are imaginative, youthful, and colorful, and his brand is a unique representation of Asian style. His clothes make you want to break rules and just be yourself. He became famous young, with a lot of fashion bloggers following him, and his menswear line KadaKada recently finished its debut runway walk in London. He's more than just a brand designer; he has influenced a generation of fashion-world darlings.
Insider No. 2: Veeco Zhao, fashion designer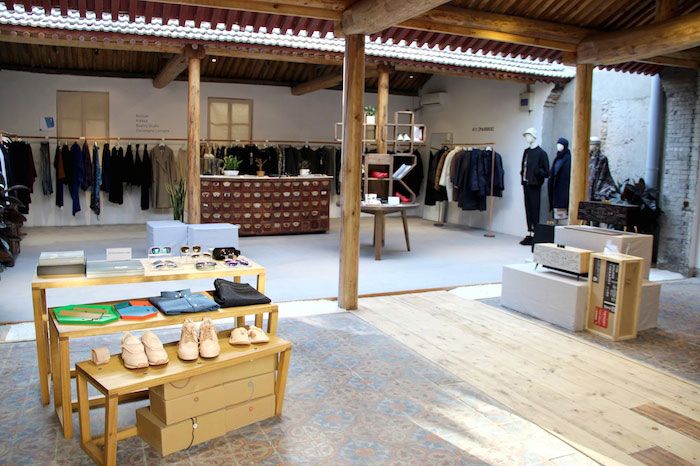 Triple Major is a shop that started out in Chengdu; in Beijing, it is found at No. 26 on Yang Mei Zhu Xiejie, a long, narrow alley packed with interesting shops and galleries selling small furniture items and pottery. It's my favorite area in Beijing to hang out in; the lane has got a really traditional atmosphere. The clothes in Triple Major are simple and light in color; they also sell cool little things such as notebooks. And don't miss Ubi Gallery at No. 62, which sells exquisite hand-made jewelry and kitchen goods.
Dongliang Bejing started as a hutong shop selling Chinese-designed clothes in a smart-casual style, for both men and women. Their main shop is in Central Park in Chaoyang District, and they've opened a younger-feeling, more colorful sister store called Paint by Dongliang, at 84 Guozijian Jie. Another interesting shop on that street is White Is Good, where you can find quality T-shirts, shoes, tableware, stationery, and small furniture.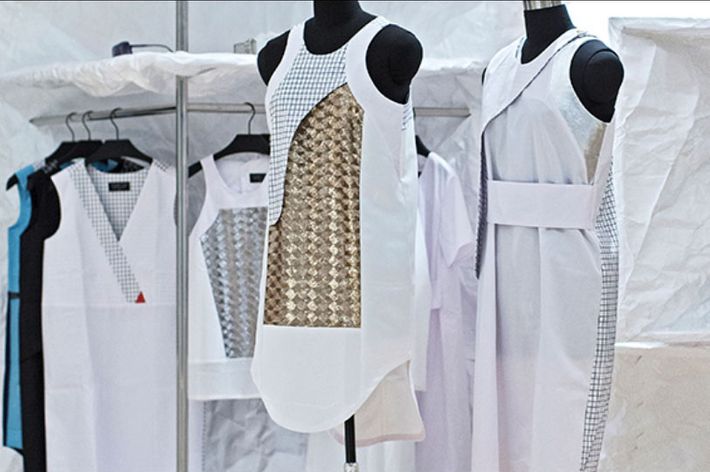 Finally, about 1.2 miles away from Guozijian, Wu Hao on Mao'er Hutong is a courtyard boutique store with a lot of international and Chinese brands in it. The setting in the traditional courtyard makes an interesting contrast with the bright and modern clothes. You need an appointment to visit the shop, so ask your hotel to call ahead for you.
Insider No. 3: Catherine Sun, fashion buyer for online store YOHO!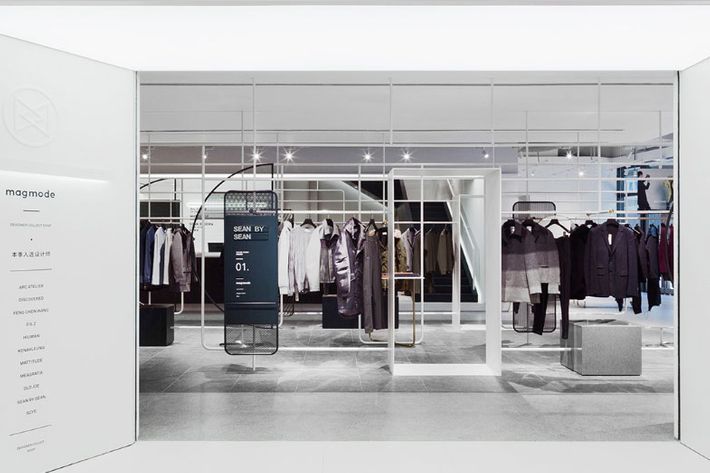 Founded by Chinese writer Cai Chongda, the former GQ chief editor, Magmode is a shop that aims to "publish" the nice things in life. It was opened in cooperation with Beijing designers Masha Ma, Sean Suen, and Xu Jiazheng from the brand Arc Atelier, and it feels like a "publishing house" for designers. I have to mention Mantra, which is available there and runs a "buy one, donate one" scheme, giving a pair of glasses to a child with eye problems for each pair of sunglasses sold.
The New Project Center is a fashion shop jointly opened by American-Taiwanese singer Wilber Pan and Channel V host Nic Li. Beijing designer Chi Zhang is one of their collaborative designers; Zhang received Huddersfield University's Entrepreneurial Award in 2017, presented by Britain's Prince Andrew, Duke of York. Zhang's unique, bold, and rebellious designs have a quirky and decadent rock tinge — novel tailoring sits with lace, rhinestone, beads, and artificial fur. He's called "fashion hero" by his followers because of the "green values" brand logo, featuring a poison mask, as well as his patriotic spirit of "Made in China."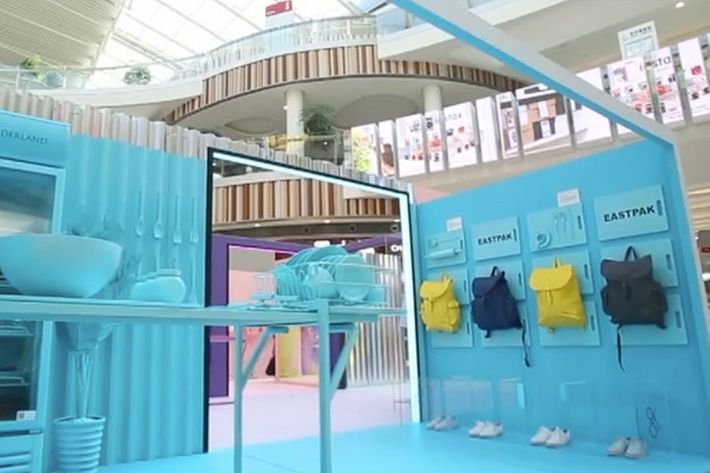 Finally, there's Play Lounge on the fourth floor of Joy City mall in Xidan. Many people think it's the most beautiful fashion shop in China; it's a big destination for young fashion followers. It has a huge collection of styles, but one interesting brand there is OHCAT, designed by professional photographer Ding Zi. By personifying cats in his work, he attempts to interpret humans' inner worlds through cat role play. Take a look at his clothes in the store and you'll find cool cats wearing sunglasses and helmets, cats turning into Spider-Man, and "cat ballers."